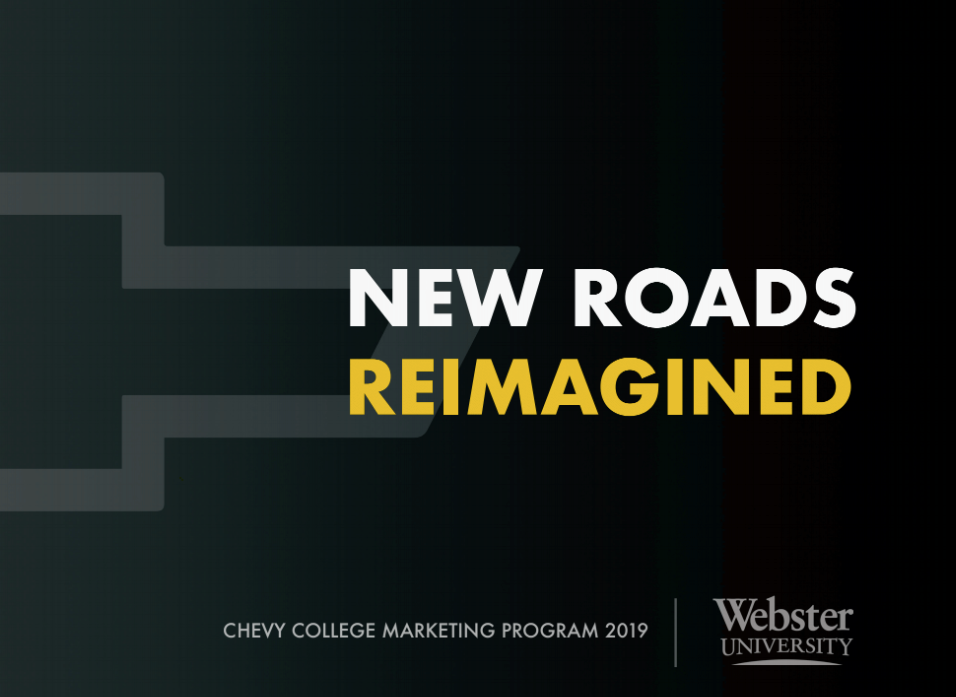 Tasked by the Chevy Local Marketing Association to create an advertising campaign to draw millennials into their customer pool, the Webster University Topics of Digital marketing course created a campaign centralized around experiential advertising and meeting prospective customers where they are.


As Creative Director, I managed and upheld overall creative vision, including art direction, tone copy and transferring creativity into actionable tactics. Additionally, I oversaw a team and helped maintain consistent tone, branding and tactical approach while still greatly contributing to deliverable efforts including copy, graphics and event planning.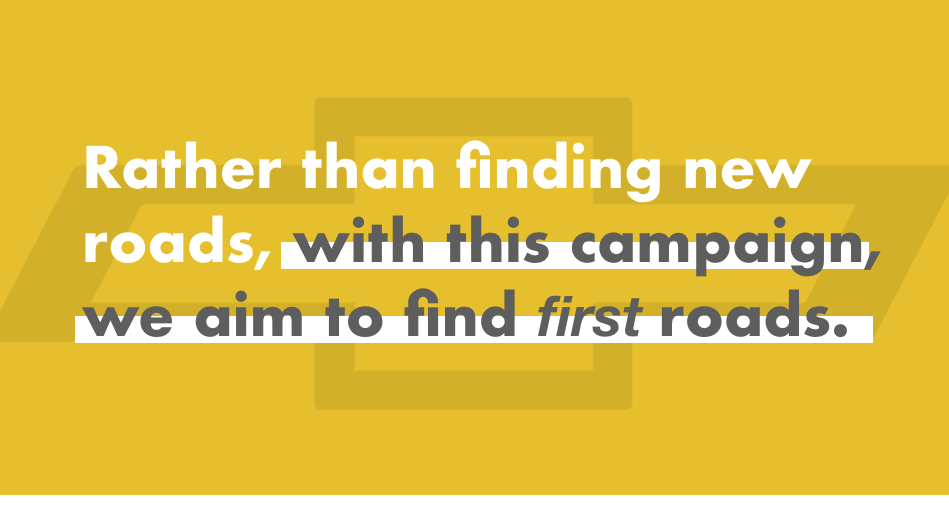 Before you can find new roads, you must start on a road of origin — the exhilarating path to your first love, first job, and first new car. Our goal was to find Chevy's customers on their road to a purchase and cultivate valuable and meaningful relationships with consumers as opposed to an outdated direct sales approach.

In the early stages of adulthood, consumers edge into the market with an unbiased approach to their purchase behavior. Especially in the highly saturated automotive industry, this is the prime time to capture interest and consideration to build brand loyalty and repertoire among potential lifetime customers. 
With this in mind, our team crafted a plan that differentiated Chevy as a brand that not only has a diverse selection of vehicles, but an ability to understand and connect with their target market on an individual level. To help with this initiative, we conducted extensive primary and secondary research diving into consumer insights and behaviors to best craft buyer personas representing large segments of the proposed target market.
The 11/8 Tailgate brought out Webster University students in droves. Attendees checked out the Chevy Spark and Chevy Blazer while enjoying free food, games, a photo booth, food drive, & raffles. With over 100 in attendance and gaining traction of over 1.9k impressions online, we used this event to conduct market research with a three question survey.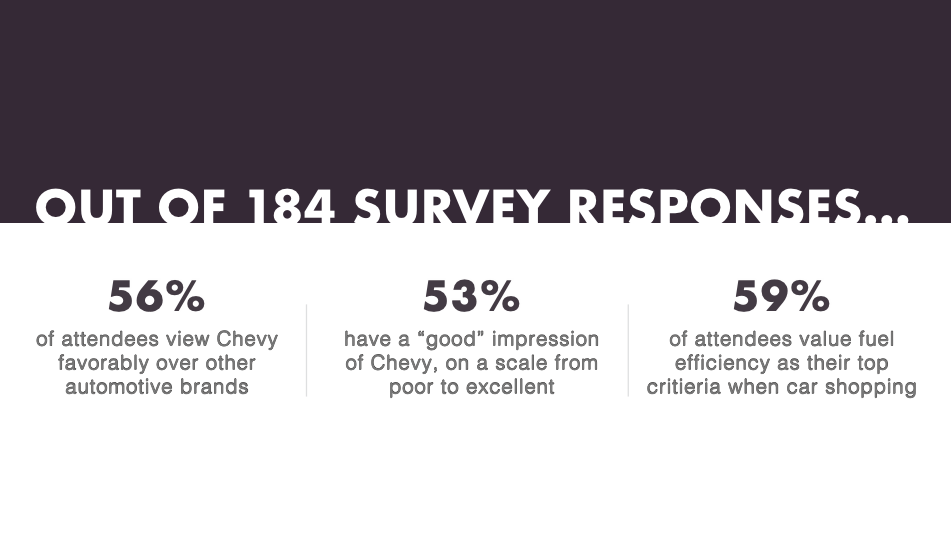 The campaign was rooted in the idea of finding customers where they are. Whether it be in their neighborhoods, at their college tailgates or on their devices, building long lasting relationships with prospective customers means understanding them. Understanding what motivates them, what makes them tick and why they live the lifestyles they live. 
By demonstrating this, our team won First Place at the Chevy College Marketing Competition in December 2019.